West Oso Independent School District
Welcome to West Oso Independent School District. Together, the four schools that comprise our district provide a safe, empowering learning environment for pre-kindergarten through twelfth grade students in Corpus Christi, Texas.
Thank you for taking the time to visit our website. We are happy to provide you with information about our district, our schools, and the excellent programs and services we offer our students. Go, West Oso Bears!
District of Innovation Information
A Message from Our Superintendent
Dear West Oso Families,
I am honored and humbled to serve West Oso Independent School District as Superintendent. West Oso ISD is a proud, strong, tight-knit community with high academic standards. Our goal is that every single student who graduates from West Oso High School will do so with the skills and knowledge that will equip them to be productive and successful citizens. West Oso ISD is fortunate to have a passionate and committed staff of educators, willing to do whatever it takes to help our students to be successful. Our school board puts an extraordinary amount of time and effort into making sure your children's needs come first. Our priorities during the 2023–2024 school year, will be on attendance and academic growth.
As Superintendent, I am committed to transparency, resiliency, unity, and equity. We will work together on communicating transparently with all stakeholders, listening to concerns, and more importantly, listening to solutions. Please don't hesitate to reach out with questions and suggestions. Together, we will continue to build a learning community where every member's voice is heard, where their needs are met, and where they are able to thrive. We will work through our challenges and celebrate our successes. Welcome to Bear Nation!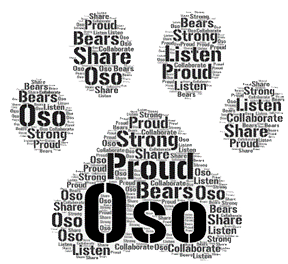 Sincerely,
Kimberly Moore
Kimberly Moore
Superintendent, West Oso ISD